Each of these reports is available for PDF download below.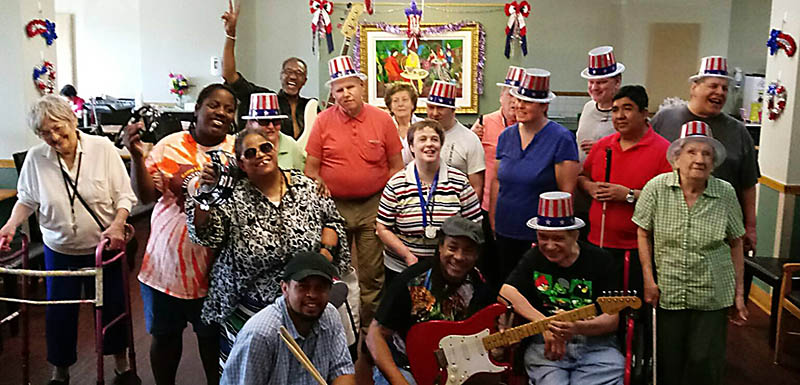 Resident
DEMOGRAPHICS
SUMMARY
The agency provides housing to approximately 90 people per year
Nearly all of our residents have very low incomes
Half of our residents have lived at Friedman Place for at for at least 5 years
Residents are adults of all ages, most are over 50
About two-thirds of the residents are male and one-third female
A majority of residents are Caucasian, but other races and ethnicities are represented
All of our residents are legally blind
Most residents have up to five significant chronic health issues
Employees &
VOLUNTEERS
Friedman Place's 70 employees remain with the agency, providing a skilled and stable workforce
We are ethnically diverse
49% of our staff is trained in CPR & First Aid
Most of our employees are female
The agency benefited from the use of the services of over 128 volunteers in the last year.
Our employees span a wide age range
Staff receives ongoing and comprehensive training.