In Memory of Arnold "Arnie" Miller
Earlier this year, we mourned the loss of a long-time board member, Arnie Miller. His mother, Esther Miller, served on the board of directors when Friedman Place was still The Kagan Home for the Blind. After she died in the 1980's Arnie took over her role. For more than 30 years, Arnie saw Friedman Place through many transitions including moving into our current facility.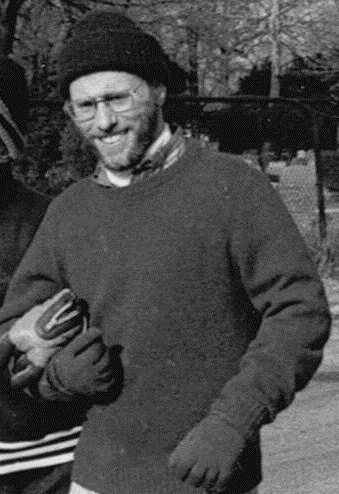 Arnie was thoughtful, a good listener, and a loving brother to his sister, Roberta. He was born in and lived out his life here in Chicago, attended Lane Tech high school, worked at Bennett Brothers, and had a passion for the opera and playing basket ball. Before he passed, in a final act of love and caring for his sister, who has lived with blindness since their youth, Arnie entrusted Friedman Place as a supportive home for his sister to live. Roberta is now continuing her family's legacy at Friedman Place as a new resident and Arnie wouldn't be surprised that she is fitting right in.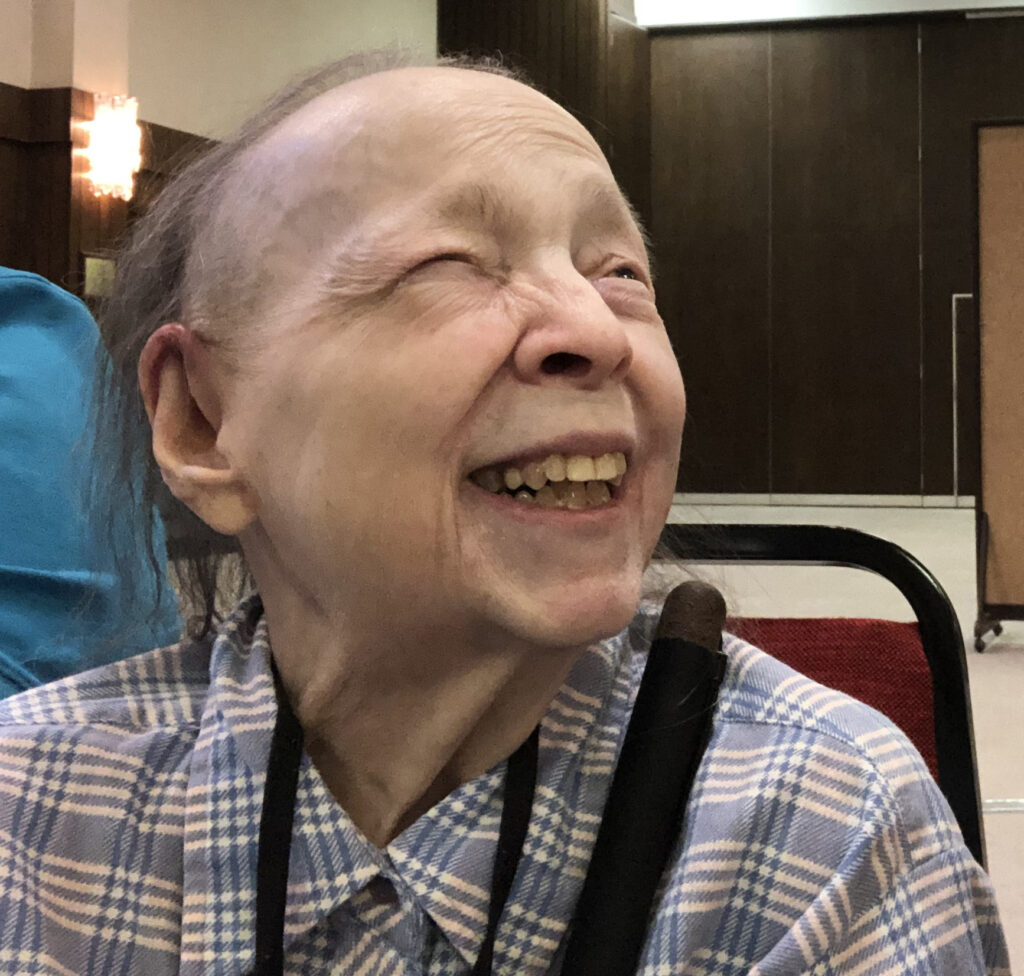 Introducing Roberta
Roberta always wondered if she would have done better in school had her vision loss, due to Retinitis Pigmentosa, been diagnosed earlier. However, once diagnosed just after completing high school, she quickly flourished. She loved learning Braille and picked it up quickly. She still enjoys reading her Braille magazines and books, and makes use of a Braille calendar. In 2012, a surgery in Roberta's left eye saved some of her vision and prevented her from becoming totally blind.
Roberta first met her husband, Alan, at a dance hosted by the Kagan Home. After dating for four years, they married in 1976 and moved into their condo at Belmont and Sheridan. Although Roberta and Alan were both visually impaired, they managed to live an independent life together. Roberta cooked and kept house and Alan could read finer print, which was helpful for going through mail and paying bills. To support them, Alan found a good job doing office work for the CTA. Roberta remembers getting around on the CTA buses. "It was a lot of fun!" she remembers of the experience. Back in those days, they had to rely on the driver and other passengers to call out stops. Once a week, Roberta's brother, Arnie, would come over and help the couple with tasks that were more challenging to do without sight.
When Alan passed away in 2014, Roberta lived on her own for a couple of years before moving in with her brother, Arnie. They were close and one of their favorite things to do together was enjoy opera. Arnie had a grand collection of opera music. According to Roberta, he knew all the technical stuff and she just enjoyed listening to the music with him. Her favorite piece is the second act opening to Mozart's Magic Flute. Standing at 4'6″, Roberta still laughs when she remembers hugging her brother; Arnie would have to sit in a chair to be at Roberta's level. Today, Roberta is thriving at Friedman Place and especially enjoys the bingo and crosswords activities. In recent years, trouble with her leg prevented Roberta from walking much, but at Friedman Place she has kept up with her leg exercises and now moves freely around the facility without assistance. With her improved mobility she looks forward to attending outings to the botanical gardens and showing off her thrill seeking side at our annual trip to Six Flags Great America this summer.